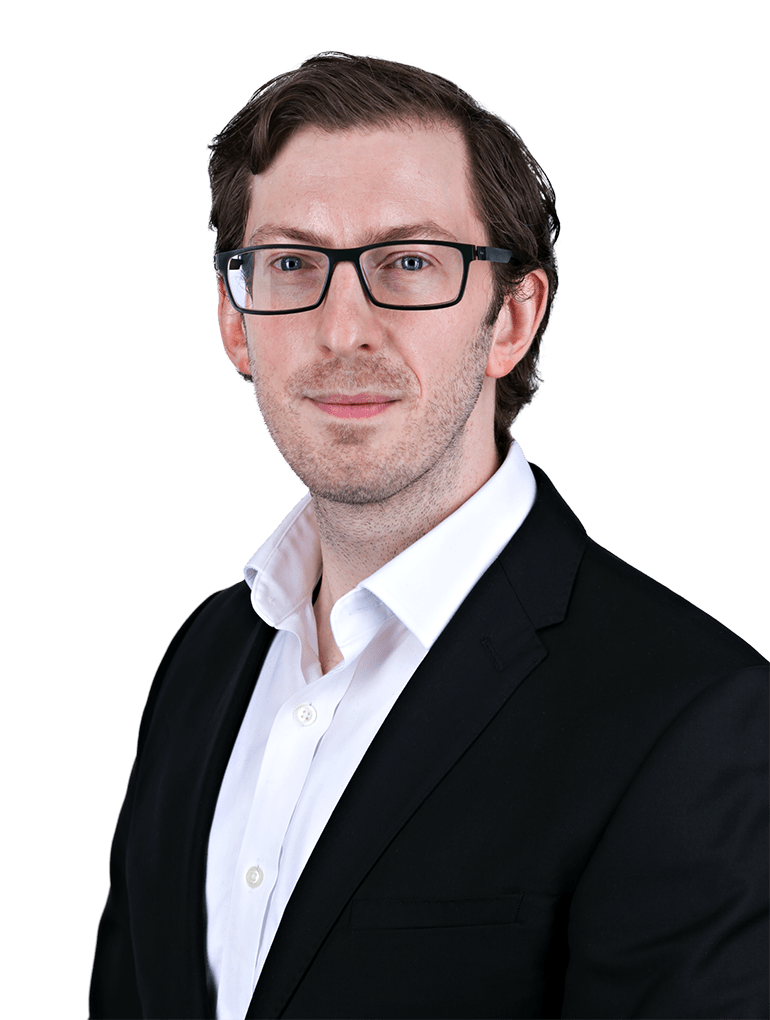 合伙人
UK and European Patent Attorney
Location
伦敦
About Stuart
Stuart advises clients ranging from SMEs to multinational corporations and has experience across a wide range of technologies in various sectors including automotive, aerospace, printing, and audio processing.
At the beginning of Stuart's career, he was involved with the prosecution of patent applications relating to drilling and lifting equipment for a large international client in the oil and gas industry. His work was not only concerned with mechanical systems (such as downhole tools for drilling and oil recovery) but also with geological modelling and control systems for such equipment. These areas allowed Stuart to combine his interest in engineering with his mathematical background which was the focus of his degree.
Stuart further broadened his experience by drafting and prosecuting patent applications for a number of clients in other sectors including 2D and 3D printing, medical devices, audio engineering and processing, aerospace and automotive. Stuart's work often sits between the electronics/communications and engineering departments at HLK as he deals with inventions relating to devices and their associated software, and he has been fortunate to work with clients where he has been able to hone his expertise at both ends of the spectrum. As part of his day-to-day work, Stuart regularly deals with technologies including vehicles, printers, audio signal processing, integrated circuits, and medical devices, drafting and prosecuting applications relating to these technologies and their associated software. In this way, Stuart is able to provide comprehensive advice on the many ways in which clients may protect each aspect of their inventions.
Stuart entered the patent profession in 2013 after graduating from the University of Cambridge with a Master of Advanced Studies in Mathematics (Theoretical Physics) and qualified as a UK and European Patent Attorney in 2017. He became a Senior Associate in 2019 and Partner in 2022. He speaks Japanese at an intermediate level and is seeking to improve his language skills by attending weekly lessons with a private tutor. He regularly travels to Japan to visit clients, present at seminars, attend conferences, and to see more of the country when on holiday. In his spare time, he plays the bass guitar and is always considering increasing the size of his bass guitar collection (currently at 3).
Read more
Qualifications
BSc Bachelor of Science (Monash University)
MAMA Mathematics (Theoretical Physics) (University of Cambridge)
UK Patent Attorney
European Patent Attorney
What clients say about Stuart:
I

have had the pleasure to work with Stuart on some of our most advanced technologies that have required the careful drafting of patent applications and challenging prosecution throughout various jurisdictions, both of which Stuart has excelled at and has more than met my expectations. I have every confidence in Stuart's abilities both in his technical field and in his duties as an patent attorney as he has proved time and again to be enthusiastic, engaging, diligent, timely and quick to grasp complex detail and distil into coherent claim language and argumentation. I look forward to my continuing relationship with Stuart and the net results that we achieve in securing strategically important intellectual property resulting from our R&D

activities.